…against flying beach umbrellas.
Noblo was featured on the TODAY SHOW http://www.today.com/id/26184891/vp/52576073#52576073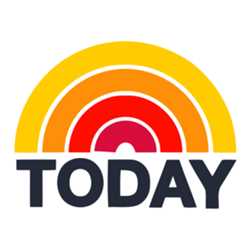 Noblo is one of Martha Stewart's 20 Must-Haves for a Natural, Organic, Eco-Friendly Summer..
http://theradioblog.marthastewart.com/2011/07/20-must-haves-for-a-natural-organic-eco-friendly-summer.html
Check out The Noblo in the Asbury Park Press
Beach safety is key | The Asbury Park Press | APP.com
Noblo in the Asbury Park Press
We founded The Noblo Umbrella Buddy LLC in September 2010 and we have been on quite an adventure getting the product to the marketplace. We have transformed my simple device into a beautiful sturdy product. It is a colorful nylon bag that is filled with sand and attached to the umbrella above the spokes to keep the umbrella from blowing away. It gives peace of mind about the beach umbrella for the day, and at the end of the day one simply dumps the sand, folds the bag up small, and goes home.
For best results: Face the Noblo on the sand in the direction the wind is coming from.
For more set up directions, watch the video below!